Star Trek

2009

Director JJ Abrams
Production Designer Scott Chambliss
Studio Universal Studios

Employer OOOii
Role Interface Designer and AnimatorI designed and animated interfaces and graphic elements for OOOii. Work was completed for on-set playback. The design direction given from the Production Designer was that he wanted the interfaces to be abstract and colorful, with minimum text.

Tools
Adobe Photoshop, Illustrator, and After Effects. Additional 3D elements provided to me were created using Maya.




---
Starship Enterprise Cockpit Interface Design and Animation
Widgets

As I was designing interfaces for the Enterprise, I created and animated a series of graphic widgets based on an abstract node system. We would go on to use these widgets everywhere. They are most visible in the 360 Radar screens that Kent Demaine built.



---
Enterprise Medbay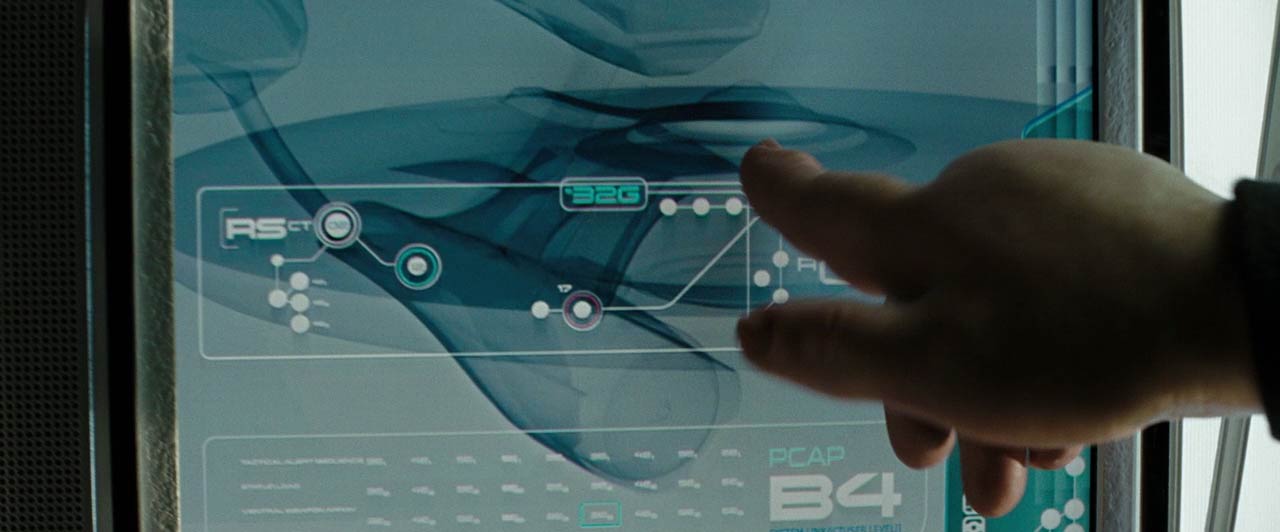 ---
Starship Kelvin Medbay